From November 17th to 19th, 2018, the "75th China Education Equipment Industry Exhibition" hosted by the China Education Equipment Industry Association and jointly organized by the Jiangxi Provincial Department of Education and the Nanchang Municipal People's Government was held at the Nanchang Greenland Expo Center. As the leading brand in the
fresh air ventilation industry
,Thenow has appeared on the theme of "Your Health, Thenow to Guard" and presented to the 75th China Education Equipment Exhibition, aiming to create a clean and aerobic and comfortable air environment for the campus, to ensure Children learn and grow up healthily.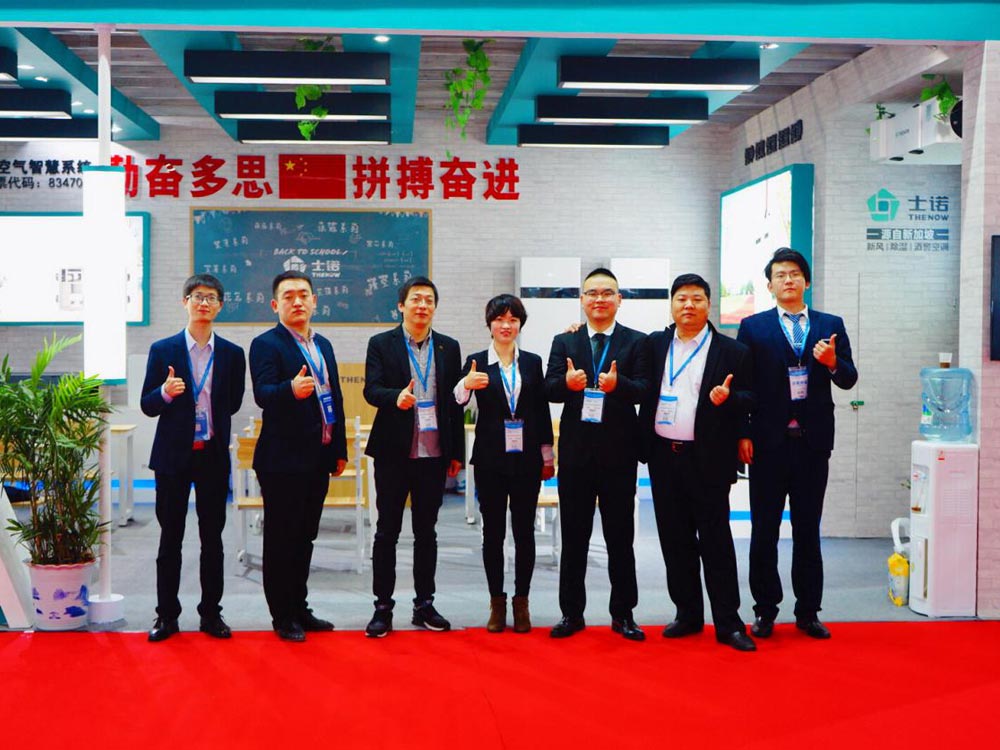 The campus air environment has always been a topic of concern to the community and parents. Whether it is external weather pollution or the internal air environment has always affected the child's respiratory health and learning status, and the professional engineers of
Thenow
Indoor Air Purification has been working hard to improve the campus air environment. In this exhibition, Thenow displayed its central fresh air system, cabinet-style fresh air, wall-mounted fresh air and ventilating dehumidification systems, to provide with you an solution that fit perfectly to campus .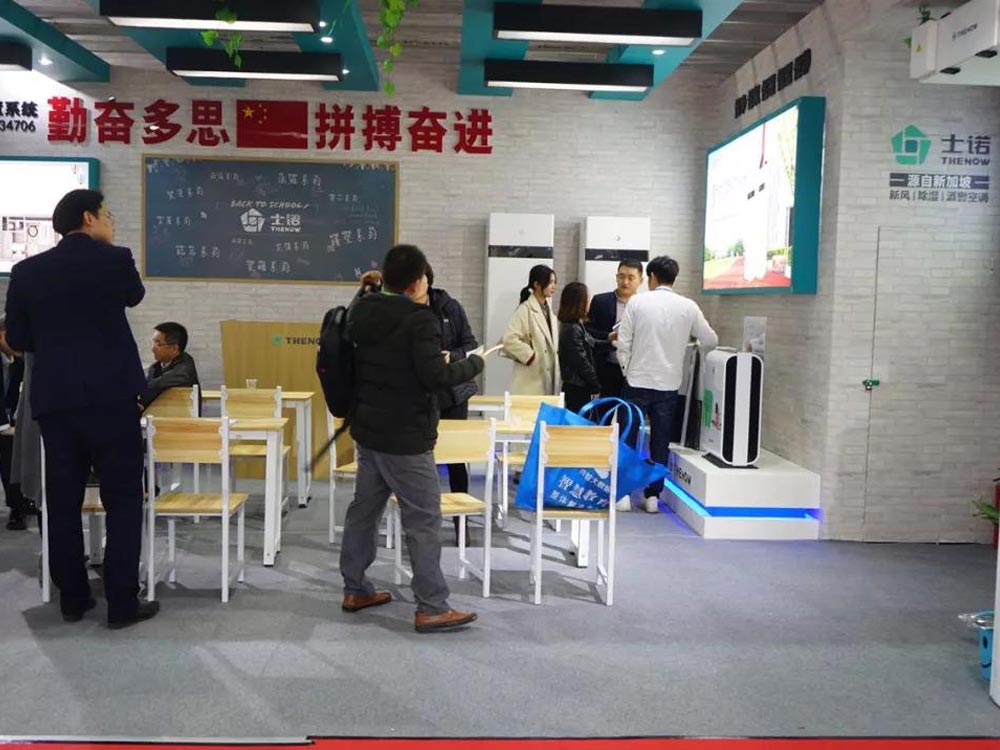 The first is the cabinet-style fresh air-AF series that we have launched for the campus. It can not only purify the indoor air, but also continuously input fresh aerobic clean air to ensure the oxygen content in the room to improve the air quality. Children can enjoy a comfortable and healthy air environment. At the same time, Thenow's exclusive invention patented filtration technology Pure ESP electronic sterilization system can bring lower cost of use, higher purification efficiency and purification efficiency up to 99% killing rate. Duct type and direct blow type installation method are both available according to the site demand.
Of course, we also have a ceiling-type central fresh air system that can be perfectly hidden in the ceiling of the school classroom to achieve central control, with its smart control system,more efficient air circulation efficiency, cleaner filtration and efficient energy recovery are becoming true. While enjoying clean aerobic air, the energy consumption is reduced at its lowest.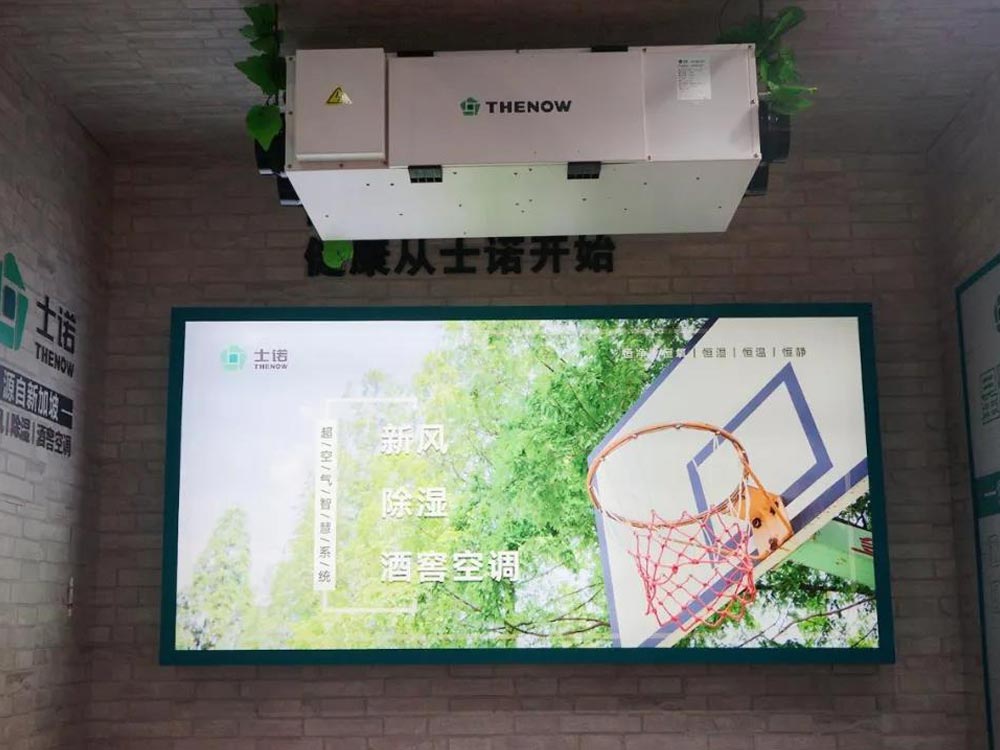 When we solved the indoor air quality problem, we also considered the humidity control, such as the school's library, storage room, computer room, etc., where we have to control the humidity. we introduced our ventilating dehumidifier,using one machine to control humidity and provide constant fresh air from outside. Multiple indicators such as air cleanliness and oxygen concentration are available. And our systems have open intelligent interfaces, intelligent control methods, which can connect to campus control system and various intelligent platforms, to achieve perfect campus air environment.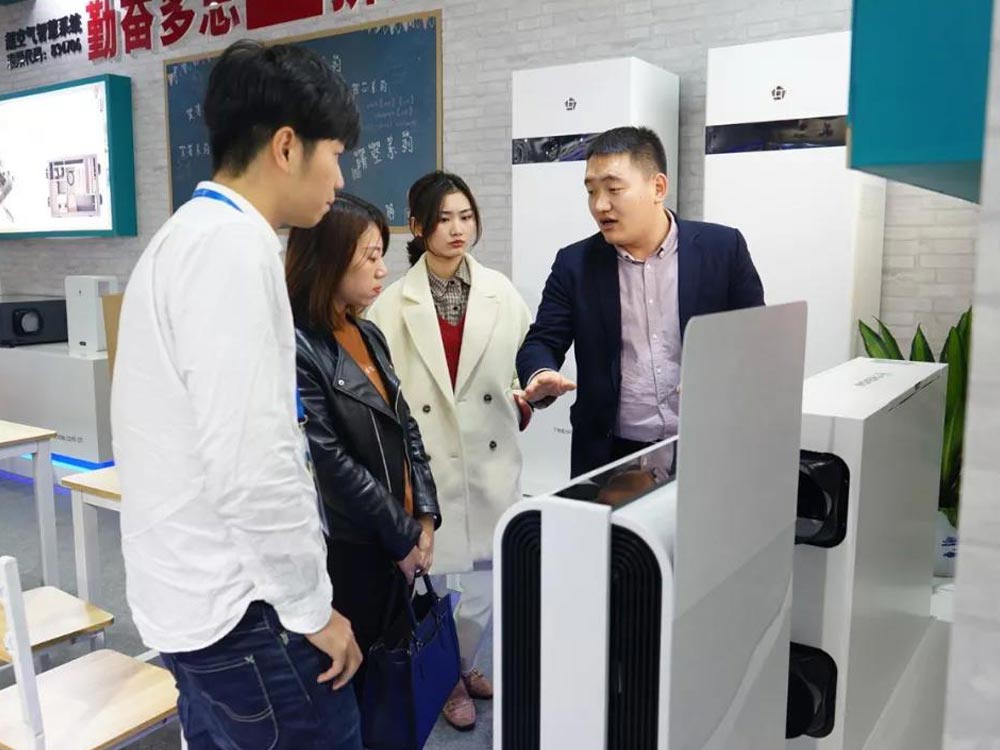 The children are the future, giving them a healthy environment and harvesting a good future. Thenow has provided a comprehensive air environment solution for the campus air environment, Thenow has been always focusing on child's respiratory health, and constantly innovating to create better product performance. A more comprehensive range of campus air environment solutions. With Thenow's products, you will have a healthy and comfortable life.