The Core Technology Pure ESP System
Thenow Pure ESP system combined traditional ESP and catalytic coupling technology(Patent technology. Patent NO.201210037660.8). It retains the advantages of traditional ESP and as well as removed the disadvantage(Too much ozone) of it. As we already know, electrostatic technology can be used in air filtration and sterilization. Meanwhile, there will be massive ozone produced which is harmful to human being. However, Thenow Pure ESP system can decompose ozone on its patented catalytic plate completely. After discompose, much of hydroxyl radical is generated. This can efficiently promote the decomposition of VOCS such as formaldehyde and toluene at room temperature. And it`s also good for further sterilization. So it's a Pure ESP system.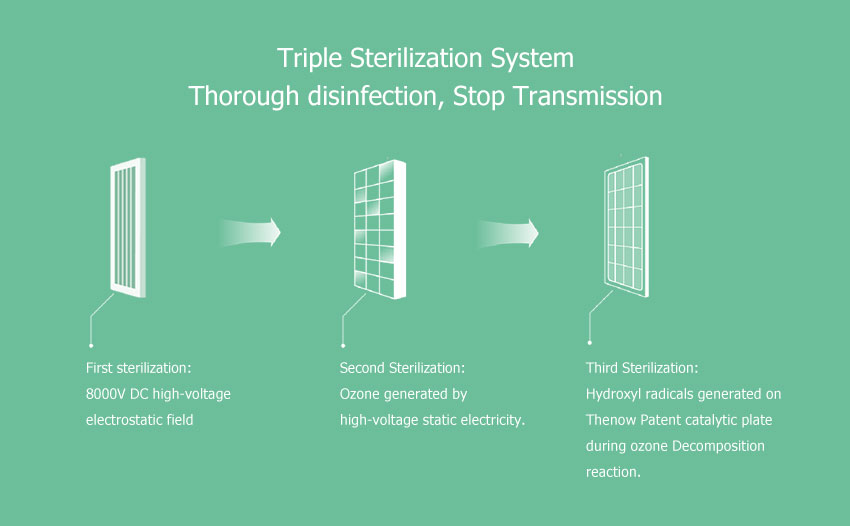 Three-layer Filtration System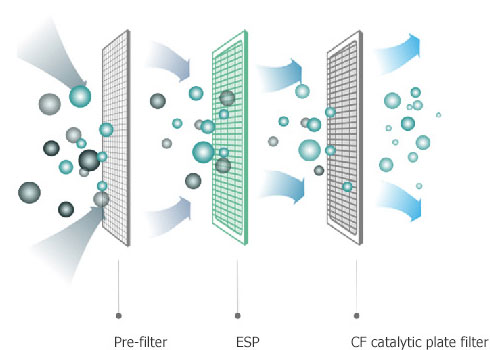 First: Pre-filter
Prevents large suspended particles such as dust and fluff in the air.
Second: ESP module
Filtration of particulate matter ( Filter fineness smallest to PM 0.1)
Third: CF catalytic plate filter 
Catalytically decomposing ozone generated by high-voltage static electricity and other VOCs such as formaldehyde etc. (O3+VOCs =H2O+CO2)