The wine cellar you think may be just an ordinary place for wine, but it has a lot of details. The project from the top surface, the ground to the wall surface must not be neglected, and it has been carefully designed by a professional team.
The foundation of the wine cellar needs to be constructed in terms of heat preservation, base layer, interior decoration, doors and windows, and glass. It has 5 key points: the hexahedron insulation must be strictly sealed, the civil construction base layer must pay attention to the moisture-proof layer,the wall interior surface should be moisture-proof Materials, good insulation and sealing materials must be selected for wine cellar doors and windows,hollow double-glazed doors (good insulation and strong sealing).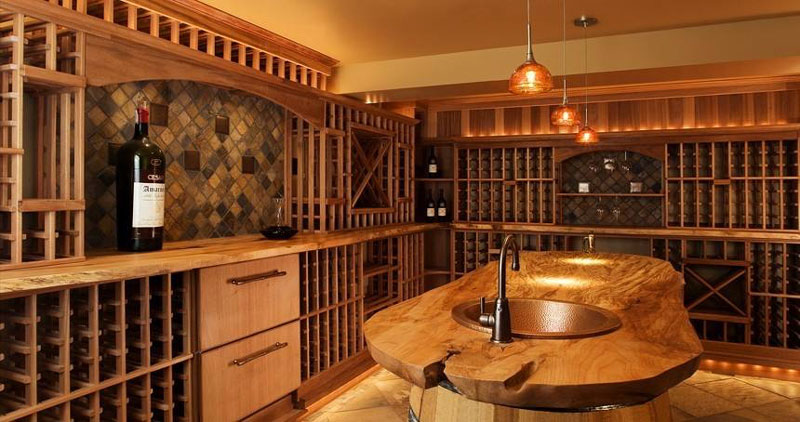 The wine cellar has very strict standards for the selection of wine racks, and the original imported red oak is basically used to form a solid wood wine rack. And the movable design of the wine rack can be used to increase the sense of space, which is convenient for use and maintenance.
Why do all the wine racks now adopt a backless design? The wine is still in a slow ripening process after bottling, so the storage environment needs good air circulation. The back plate will prevent the air inside the wine rack from circulating in the wine cellar, which is not good for wine storage, so it is not backed. Board design.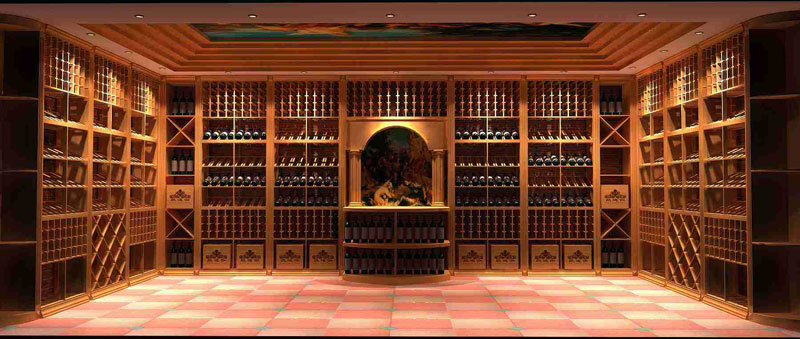 In a professional wine cellar, if the temperature cannot reach the wine storage standard, the wine will be kept at a higher temperature for a long time, which will make the fermentation speed faster, and the worst will deteriorate. If the constant temperature is kept for a short time, the constant temperature equipment will operate for a long time, which will consume electricity and reduce the life of the constant temperature equipment. If the temperature is uneven, when the indoor temperature is slightly higher, it will also cause condensation on the wine rack and the wine bottle, the wine rack is easy to change, and the wine label is easy to mold and fall off.