A. Split System Wine Cellar Cooling Unit, Ceiling Type
It is mainly used for installation in places with relatively high space in the wine cellar. The height of the indoor unit is 300~315mm. After the insulation layer of the wine cellar ceiling is completed, the internal space of the ceiling should be higher than 500 mm. Ceiling mounted wine cellar cooling unit does not take up the wine rack space without affecting the beauty of the decoration.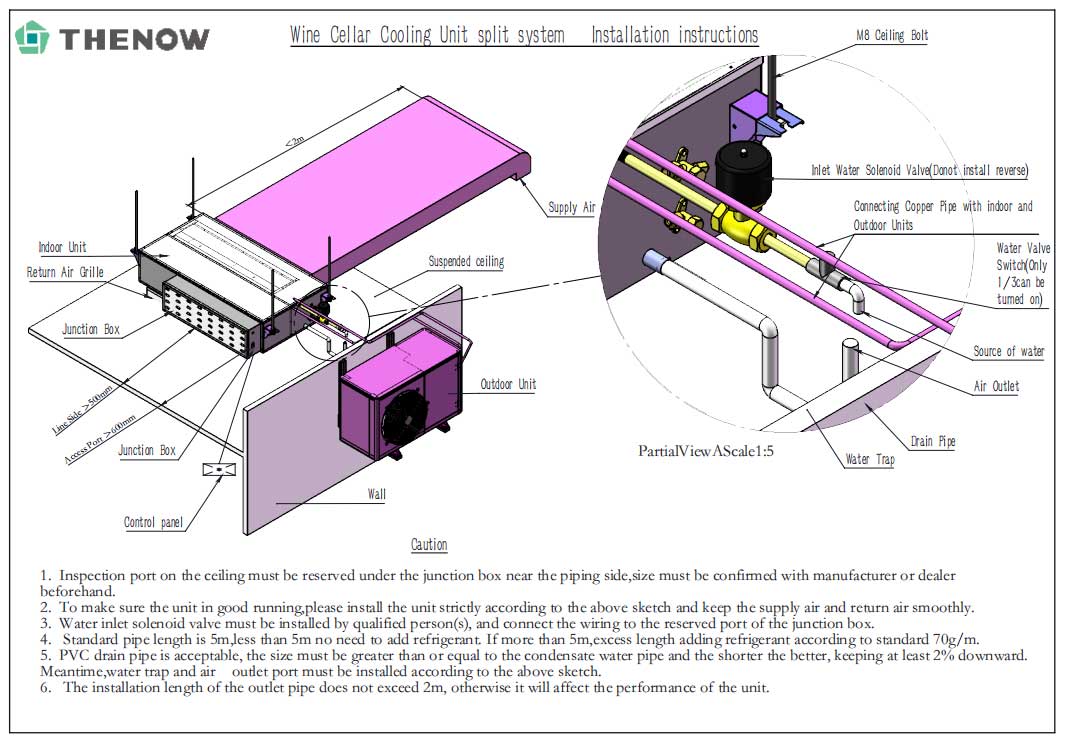 A. Self-contained Type Wine Cabinet Cooling Unit
It is specially designed for wine cabinet and always installed in the top of the cabinet. Self-contained cellar cooling units with evaporator and condenser in one unit, the wine cabinet needs to be cut with the same size as the air outlet of the cooling unit, and using grille for heat dissipation.