Most people think that alcohol will affect the healthy growth of children. In Chinese families, most parents (especially mothers) always try their best to keep their children away from alcoholic beverages. However, alcohol has been with us for thousands of years. It has long been embedded in our lives and cannot be completely stripped away.
Compared with the one-size-fits-all education method for Chinese parents, France, which has the same profound wine culture, is more calm. Not only did they not list 'wine' as a family taboo, they also took the initiative to teach their children about wine.
The City of Wine is a wine museum located in Bordeaux, the mecca of French wine, dedicated to the popularization and inheritance of wine culture. This modern building designed by a famous French architecture firm is very eye-catching. The interior is divided into The World Wine Tour, The gallery of civilisations, Wine Over Water, More than 20 different themed spaces such as The Buffet of the Five Senses.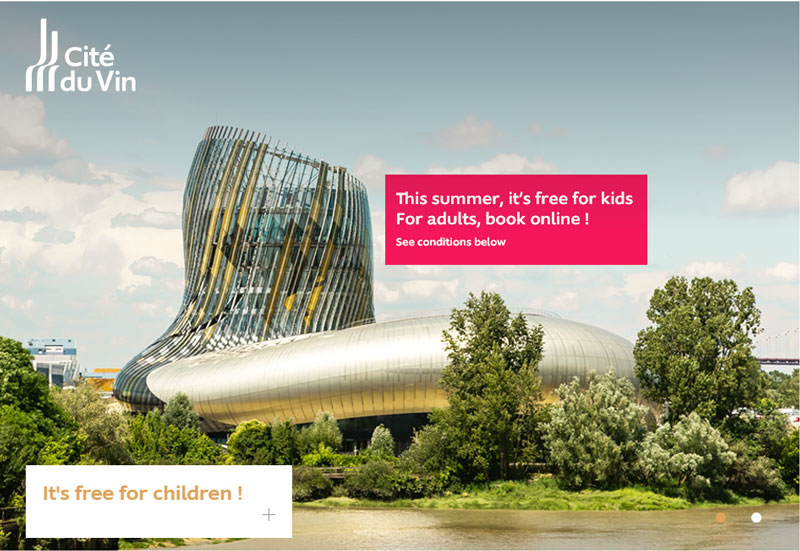 Before the epidemic, adult tickets here were priced at 20 Euros, and this summer, Cite du Vin, in order to promote wine education, even provided free ticket services to teenagers under the age of 18!
Of course, there are voices of doubt, and it is not like a good idea to expose children to alcohol prematurely. In response, Solene Jaboulet, a representative of the City of Wine, said confidently: "Once they have visited this place, they
will realize that it is more suitable for children than any other museum."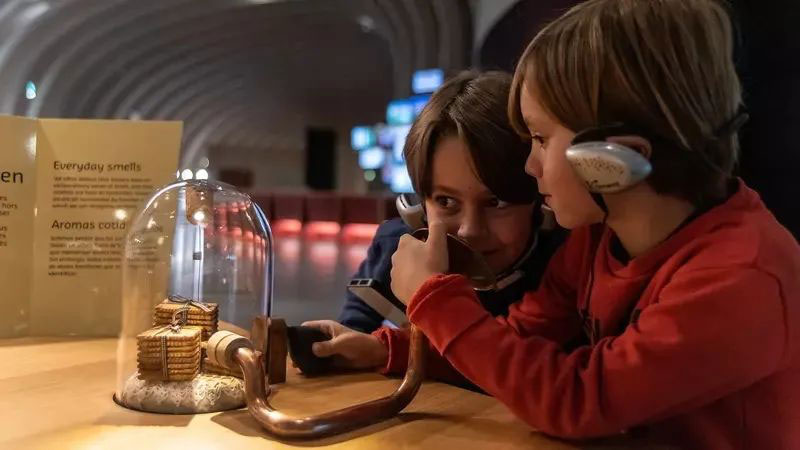 Through immersive sensory experience, this museum allows everyone to understand the whole process of wine from grape to wine. Here, children can enjoy the beautiful panoramic view of the vineyard, travel through time and space to learn about the history of wine with the crew of the Roman era, and can also smell the different flavors of wine made from different grape varieties through high-tech equipment.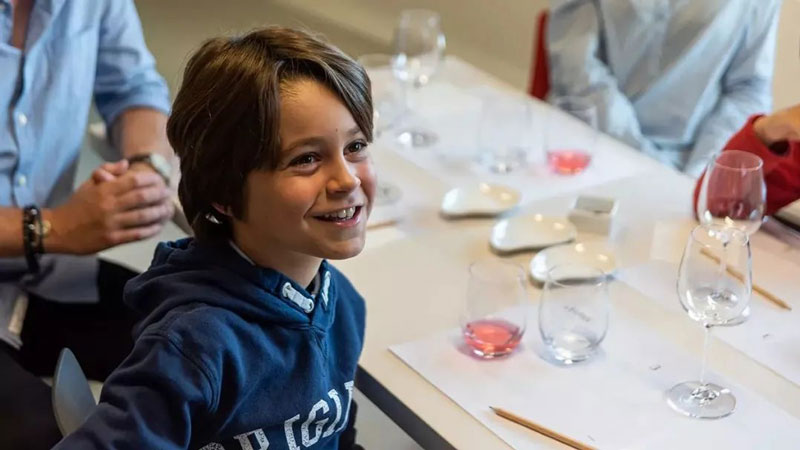 Here, children can also learn about wine tasting knowledge, learn to observe the color of wine, and identify the biscuits, leather, smoke and other aromas and flavors that may appear in the wine.
Solene Jabele said: "The City of Wine is a place where everyone, regardless of age and cultural background, can learn about the history of wine." Parents can rest assured that there is no provision for minors here. Alcoholic beverages.
Winery tour organized exclusively for children
Coincidentally, Chateau Canet in Languedoc-Roussillon in southern France also provides an opportunity for minors to learn about wine. Canai Winery has a 19th century manor and 45 hectares of vineyards, which are planted with Syrah and Chardonnay.

The owner, Floris Lemstra, believes that this is an excellent real-life classroom. Children can learn the whole process from the daily management and maintenance of the vineyard, harvesting, wine making to bottling. They can walk freely in the vineyard, pull out the vines to observe the growth of the grapes, or go to the cellar to see what the wine is in aging. These are not seen in books.
This summer, Canai Winery welcomed a group of 3rd grade children. Although it would be a bit abstract to tell children who are only 8 years old, they still can't drink it. But it is also very important to convey the message "Although wine can be pleasant, it is also an alcoholic beverage."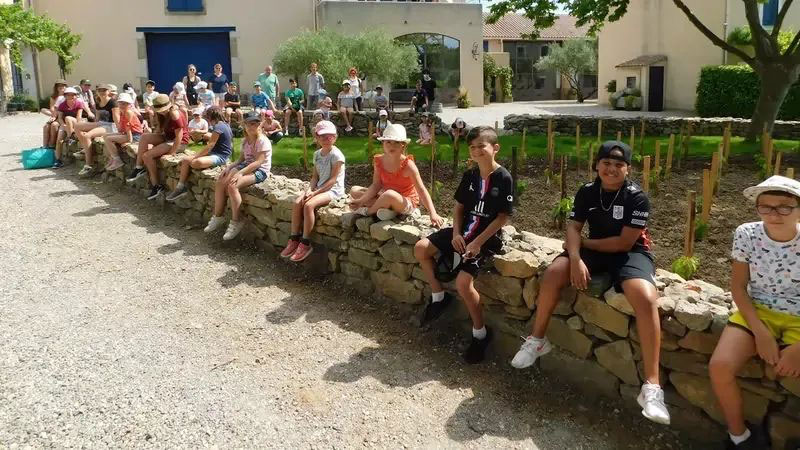 Many of the children participating in the winery tour are from families engaged in the wine industry. They are curious about these things that are always around them, but they don't understand. Floris said: "Children are the future. Wine is an important part of our culture, daily life and even the source of their income."
Whether it is a wine museum open to children for free, or organizing children to visit a winery, it can be seen that the French recognize and tolerate their own wine culture. In contrast to us, alcohol seems to be a taboo topic in family education.
French elementary school students are all learning wine knowledge, and we have no idea about this wine knowledge until we become adults! This gap is too obvious... But now, how many adults do not drink alcohol? For the alcoholic beverages that you will come into contact with sooner or later, it is a good thing to understand it in advance and establish the correct drinking concept.