From December 24th ~ 25th , 2020 the 4th National Fresh Air Industry Innovation and Development Annual Conference was held in Zhangjiagang, Jiangsu. The 2020 Fresh Air Golden Classic Award list was also announced. With outstanding industry contributions and achievements in subdivisions, Thenow, Won the "Industry Hardworking Brand Award", "Best Real Estate Application Recommendation Award", and "Best School Application Recommendation Award" , Mr. Zhang Jianmin, Chairman of Thenow health Group, was awarded the title of "Outstanding Entrepreneur in the Industry".
Industry Hardworking Brand Award
Since its establishment, Thenow has been adhering to the great mission of "serving human health" and is committed to bringing a healthy, comfortable and energy-saving air environment to all users. In order to realize this concept, for many years, we insisted on deep cultivation in the industry and always insisted on innovation-driven development, and thus won the unanimous recognition of the industry.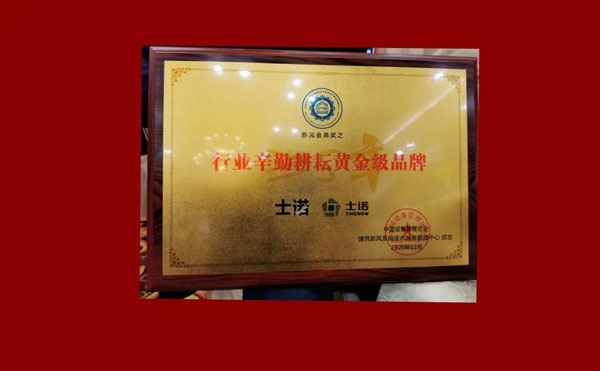 Best Real Estate Application Recommendation Award
Best School App Recommendation Award
Looking back at the upcoming 2020, Thenow has outstanding performance in real estate supporting facilities and education fresh air systems, and has entered the procurement catalog of many real estate companies. At the same time, in the field of campus fresh air, Thenow has won the bid for the campus fresh air project in Yuhang District, Hangzhou City, Zhejiang Province for two consecutive years, serving hundreds of public schools. As a result, it won the "Best Real Estate Application Recommendation Award" and the "Best School Application Recommendation Award".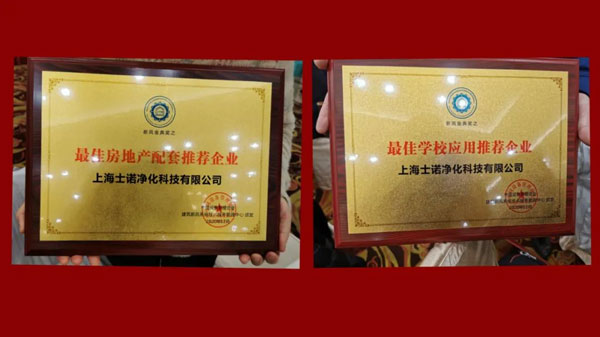 Focus on the air
Of course, in addition to some of the above awards, Mr. Zhang Jianmin, the founder and chairman of Thenow Health Group, also won the title of "Outstanding Entrepreneur in the Industry". For Thenow, Mr. Zhang Jianmin has always adhered to the spirit of innovative products, emphasizing that products must have vitality, bring value to users, and change from product thinking to user thinking.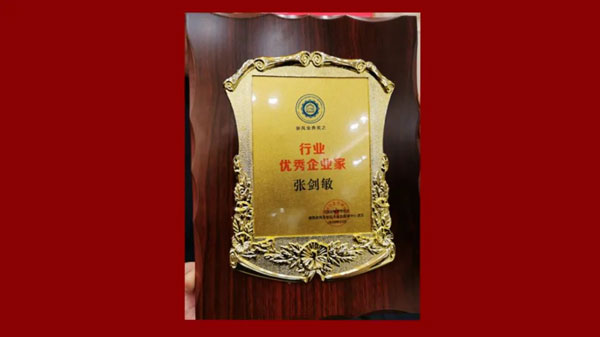 Thenow factory is located in Tinglin town Industrial park Jinshan District, Shanghai, covering an area of 53,300 square meters and with annual output more than 500,000pcs. Besides, we have strong R&D team and state-of-the-art laboratories equipped with the most complete and professional instruments. Our products range are ceiling mounted ERV, wall mounted ventilator, Floor standing ERV(Ducted or not), wine cellar climate control system and so on. And we have our own workshops for metal plates process, filters production and the full heat exchanger. We aim at becoming a world leading manufacturer in this area.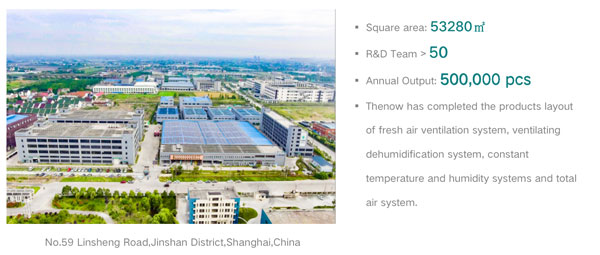 Thenow ERV/HRV R&D center have more than 50 experienced and professional engineers. Many of them have more than 10 years industry experiences.
Meanwhile, Thenow jointed Shanghai Jiaotong University and Stanford University, setting up academic research center preparing talents and technical reserve. And we established a series of professional laboratories: enthalpy difference lab, 3m3 cabin(test noxious gas and microorganism); 30m3(test performance of machine); Noise lab; wind tunnel lab; high and low temperature lab; aging lab; nanometer dust lab etc.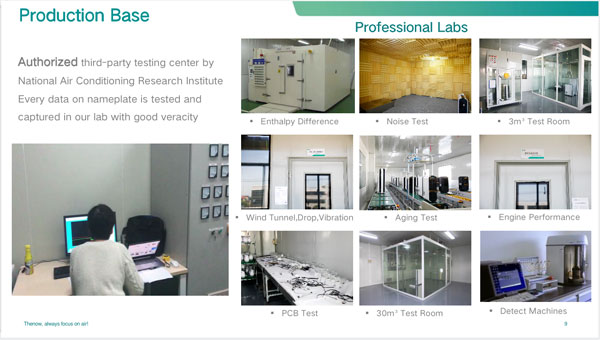 Honor only represents the past, and Thenow focuses more on bringing value to users. This award represents the trust and recognition of the industry and users of Thenow's products. In the future, Thenow will still focus on technological innovation and continue to introduce new ones. With Thenow, you can immediately have a quality life of healthy breathing. Your life is different because of Thenow.