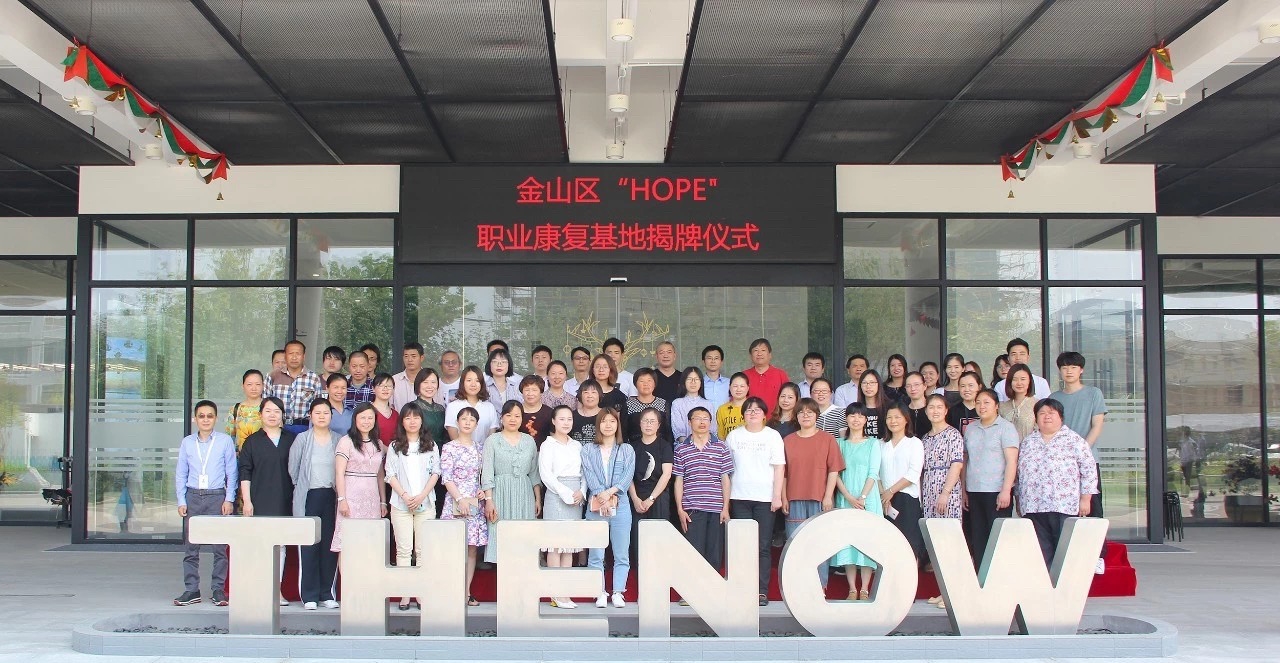 May 23, jinshan "HOPE" vocational rehabilitation base the ceremony at the successful completion in
Thenow
industrial park, Mr.Dong minmin ,deputy director of JinShan district health commissin, jinshan district mental health center director Mr Hou guoquan, deputy dean, Mr Chen Yuliang, Mr Duan muyan ,head of the disease prevention and health promotion section of JinShan district health commission ,Zhu jIlin, vice president of JinShan district disabled persons' federation, Ms.LuLin, chief of rehabilitation section of JinShan district disable persons' federation and the president of the street disable persons' federation, community health service center in charge of leadership, the student representatives of sunshine heart garden attended the opening ceremony.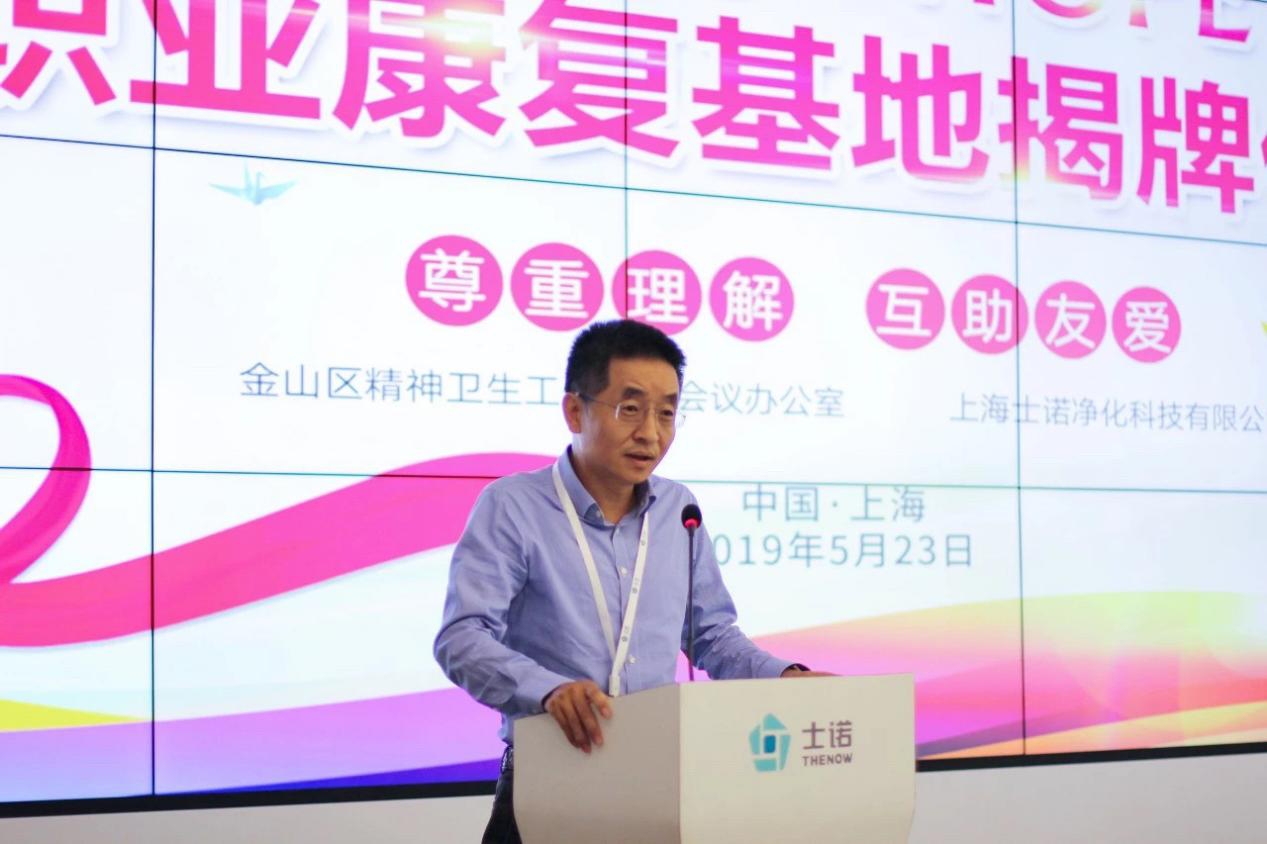 At the start of the meeting, greeting published by Mr Zhang Jianmin, chairman of Thenow Group. Mr Zhang Jianmin expressed his sincere gratitude to JinShan district office of mental health for its recognition of Thenow, expressed the warm welcome the arrival of all the guests, and reviewed the last year to participate in public welfare activities, and sharing have made some achievements.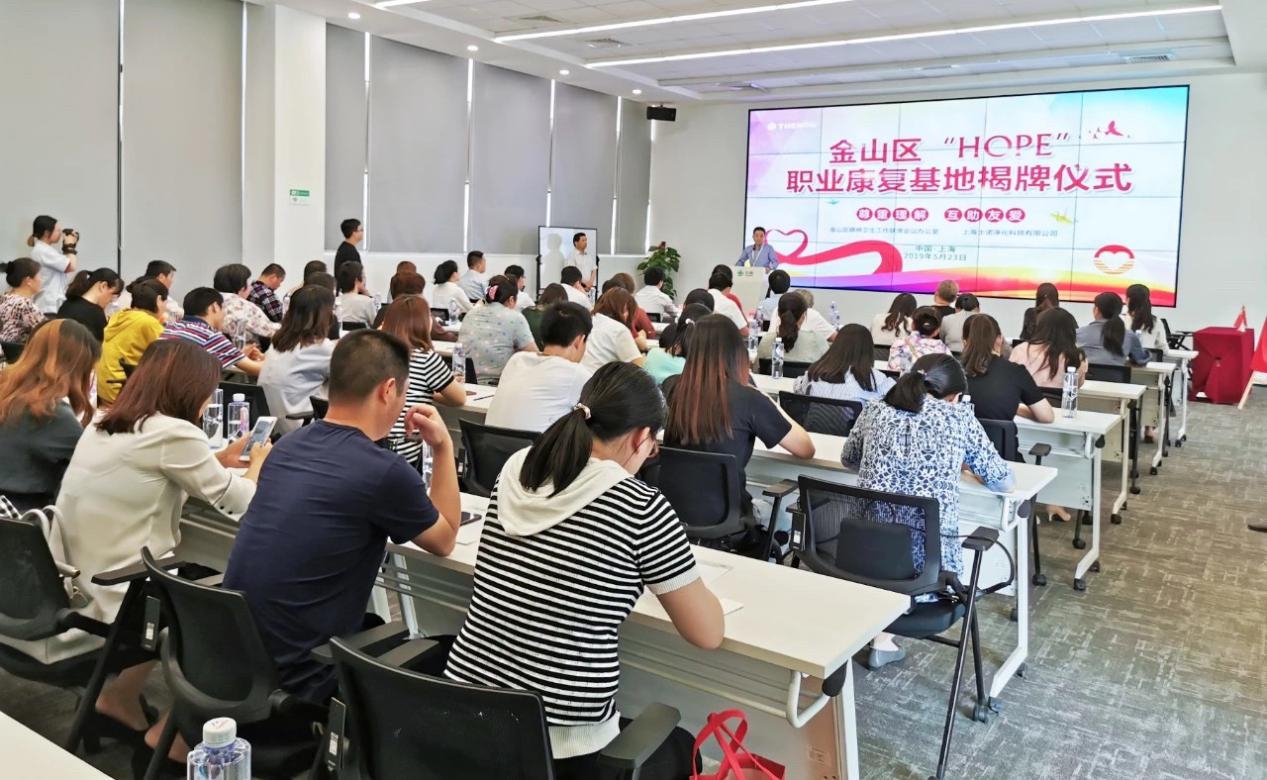 During the meeting, Mr. Zhang jianmin, chairman of Thenow group and Mr. Hou guoquan, President of jinshan district mental health center signed the agreement of "HOPE" rehabilitation base, which also marked that Thenow officially became jinshan district "HOPE" vocational rehabilitation base from today.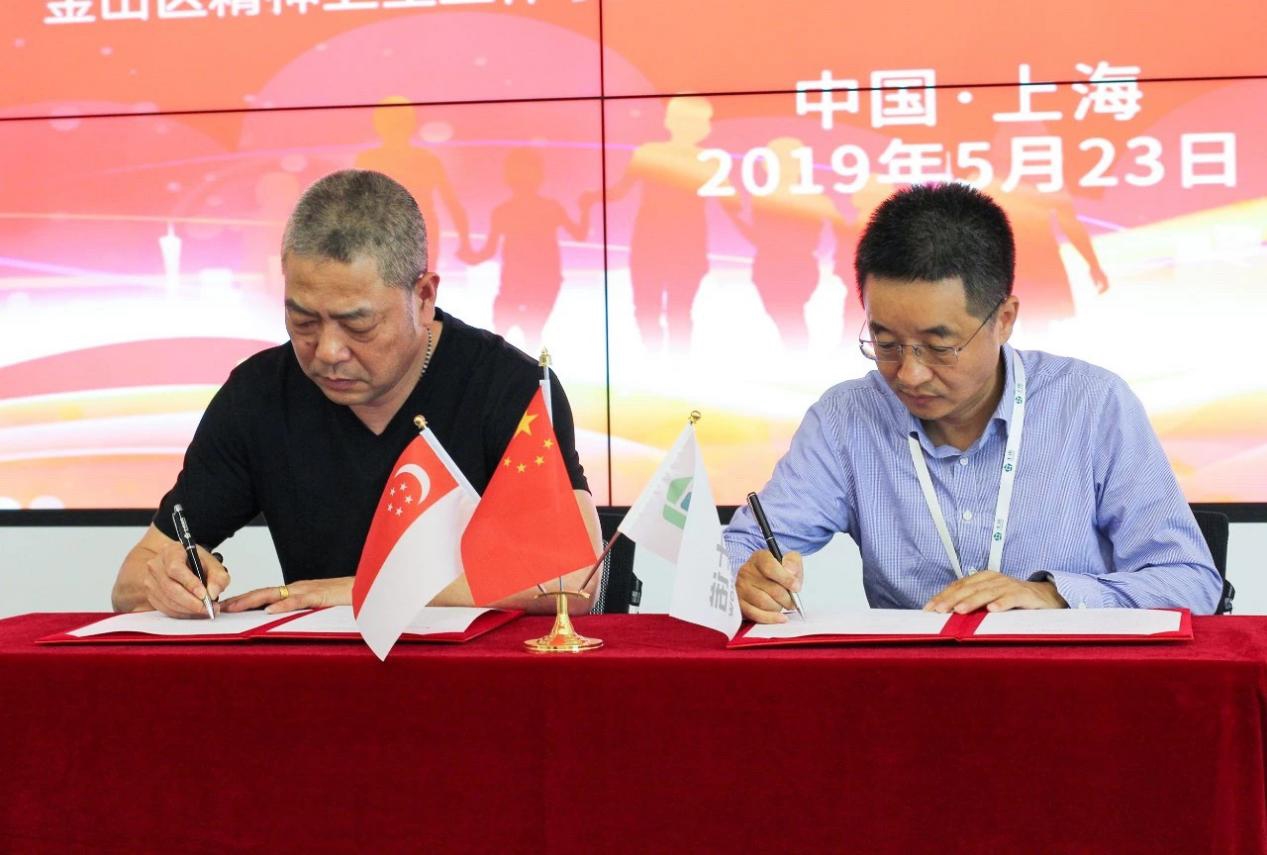 At the same time, Mr. Dong Liming, deputy director of the Jinshan District Health and Health Commission, and Mr. Zhu Jilin, vice chairman of the Jinshan District disabled Persons' Federation, unveiled the ceremony. At this moment, all the Thenow were encouraged, but also increased the public welfare of all the Theonw, Let us firmly believe that we have taken a more solid step on the road of practicing public welfare.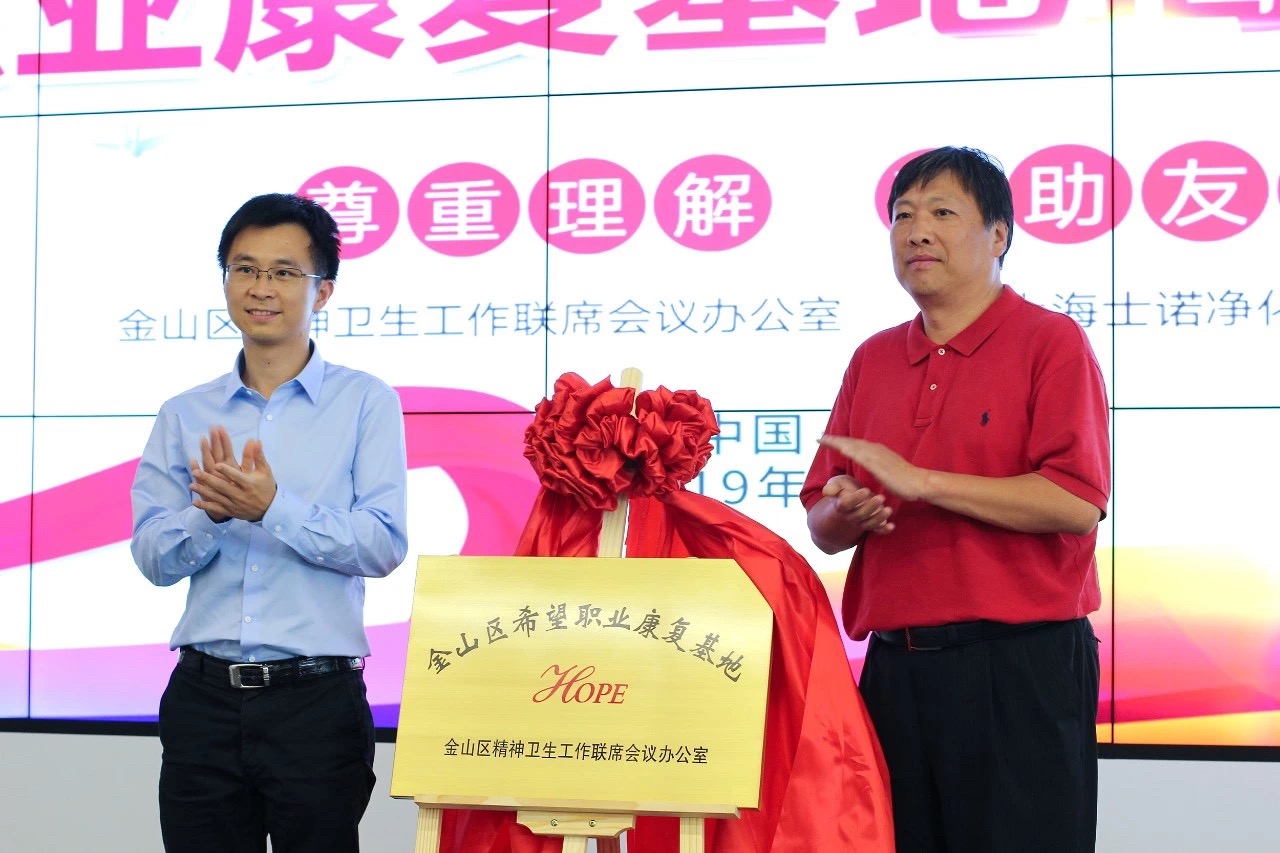 Starting from today,
Thenow
will give full play to the role of the vocational rehabilitation base, and provide a platform for the children of Sunshine Heart Garden to express themselves, so that they can feel the love, carefulness and concern of all the people in Thenow's big family. So that every child who comes to Thenow can recover quickly, grow up quickly, be able to learn more, and help them integrate into the big family quickly. They will go from the small family to the society. I believe that they will be able to usher in a broader stage in the near future, and be able to add more luster to their lives.